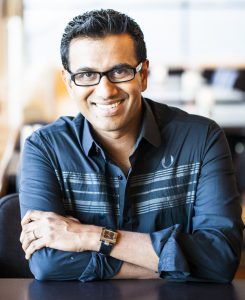 An international human rights organization based in southern Denton County fighting human trafficking involving 30-million people around the world through advocacy, rescue and rehabilitation is holding a 5K fundraiser.
The 5th Annual Run for Freedom, Walk for Justice 5K and Super Hero Fun Run will be held on Saturday, Nov. 19, at Unity Park in Highland Village.
While more prevalent in places like India, Poland and Eastern Europe, human trafficking is increasingly finding its way into the DFW area.
Lantana resident Sujo John, who heads up YouCanFree.Us, said the ultimate goal of the advocacy group locally is not just to rescue and rehabilitate, it's also the inform and educate.
"It's great for the local and area churches to be involved in spreading the education about human trafficking," said John," It's a global problem and we have a special group of volunteers, especially those who have daughters.
"We have the VOX Initiative, our anti-human trafficking curriculum, to help educate parents about how to keep their kids safe by putting boundaries for safety with their kids; especially online. Kids today have been raised on the internet, but their parents were raised with television. We've been working with the local FBI for assistance and do information sessions."
Human trafficking is not just about freeing women—and young boys and teens– from forced prostitution; human work slaves are also covered by the human trafficking umbrella.
"Statistics show that of the calls to the national hotline on human trafficking, 15-percent of them are from the Dallas/Fort Worth area," John said. "That's how big the problem is here, too.
"We've had from 300 to 350 people participate in the race event in past years," said John. "It's a great event and it's for an important cause."
Runners and walkers can register at YouCanFree.Us/Run, or call 940-725-3200 to learn about other ways to support the event.