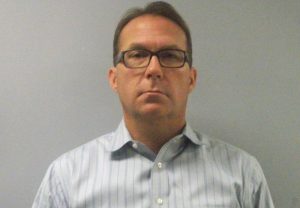 The driver who plowed into two pedestrians at Gloria's restaurant last week in Flower Mound has come forward.
This morning Richard Gledhill, 46, of Flower Mound turned himself in to the Flower Mound Police Department and was charged with a state jail felony for failing to stop and provide information after an injury accident.
Police said Gledhill is cooperating with investigators at this time and his bond is set at $3,000.
Gledhill is the suspect in the case that occurred in the parking lot of Gloria's Latin Cuisine, 3721 Justin Rd., Suite 101 where two women were struck by a vehicle while sitting on a bench on October 15.
Flower Mound police said numerous tips were called in shortly after the video was released, which led to the identification of the suspect.