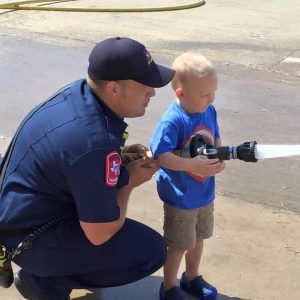 Flower Mound first responders are opening up their "homes" to residents this fall, for two free community events.
The Flower Mound Fire Department will host its annual Open House this Saturday, October 1, from 10 a.m. to 2 p.m., at the Central Fire Station, located at 3911 South Broadway Avenue.
Come meet the firefighters, take a station tour, and even standby as crew members demonstrate proper fire extinguisher use and a vehicle extraction.
Kids will have the opportunity to use a fire hose (with the help of firefighters) in addition to several other exhibits. Free hot dogs, popcorn and drinks will also available.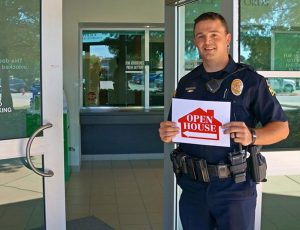 The Flower Mound Police Department will host its Open House on Saturday, October 22, from 10 a.m. until 2 p.m., at the Police Station, 4150 Kirkpatrick Lane.
Here, residents can learn about crime prevention, take a tour of the Police Station, and get an inside look at FMPD's vehicle fleet.
Attendees will also have a chance to meet K-9 Officer Paige, take part in free child safety seat inspections (appointments preferred, call 972.874.3343), and tour a DEA helicopter on site.
Event sponsor, Kroger will provide hot dogs, and bottled water for attendees.