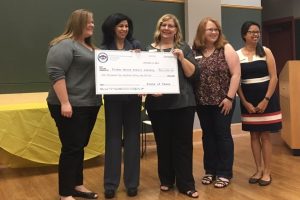 The Flower Mound Public Library was awarded $10,250 from the Texas State Library and Archives Commission for STEM kits to encourage hands-on learning in science, technology, engineering and math.
"We wrote the grant last spring, the state library awarded it a month or so ago, and our town council officially accepted it [Monday]," said Sue Ridnour, Director of Library Services.
The Library plans to offer a minimum of 60 kits for circulation to its patrons under the age of 18. By providing hands-on activities on multiple STEM topics, the Library hopes to foster interest in STEM starting with preschoolers and continuing through high school.
Ridnour said that she expects the kits to be available by the end of the year.