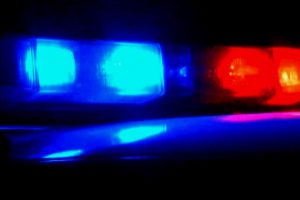 A Denton County Sheriff's Department officer is in critical condition after an accident involving an alleged drunk driver.
On Sunday, officer Jim Terry was driving his motorcycle to work at the Denton County Jail when he was hit by 42-year-old Oscar Salmaron, who police say had already hit another car and failed to stop.
Salmaron, who has a hold from U.S. Immigration and Customs Enforcement, fled the scene but was apprehended by Denton Police and transported to the Denton Police Department jail. He is being held on $35,000 bond for a number of charges, including intoxication assault with a vehicle causing serious bodily injury.
Although a sheriff's department spokesperson said Terry's first surgery went well, he is expected to undergo two more surgeries on Wednesday and Thursday.
Officer Terry has been with the Sheriff's Office for two years.
Employees have started a GoFundMe account at www.gofundme.com/2cz7ey8k and another account will be set up at DATCU for those who prefer to give directly.