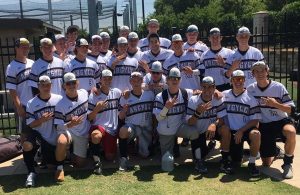 The Argyle baseball team defeated Paris North Lamar in two straight games on Friday and Saturday to advance in the playoffs.
The Eagles won the first game by a score of 7-1 and defeated North Lamar on Saturday 12-1 to move on.
Brett Lundy earned the victory in game 1 for the Eagles, allowing just one run on three hits.
Gage Campbell picked up the win the game on Saturday afternoon, giving up one run on six hits.
Tanner Boyzuick hit a grand slam to end the game in the fifth inning for Argyle on Saturday.
The Eagles are headed to the regional finals, where they will take on Texarkana Pleasant Grove on Thursday evening at a time and location to be determined.