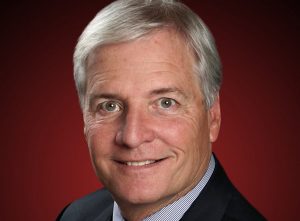 In today's fast-paced world of real estate, combined with the limited inventory of homes on the market, I am often ask by the seller when would be a good time to start looking for a new home?
The question always is "Do we start looking before we find a buyer for the home we are selling, or after?"
My answer: You have three choices:
1.) Purchase the new home before you sell yours.
2.) Wait until you find a buyer for your home and then make an offer contingent on your buyer closing the sale.
3.) Make a contingency offer on a new home before you have found a buyer for yours, hoping you will find one in time to close on the new home.
If you make an offer on a home but still have to sell yours to close on the new home, then the offer needs to be made "contingent" on your home selling first.
The Texas Real-Estate Commission requires REALTORS to use a state form titled "Addendum for Sale of Other Property by Buyer." If the buyer wants a contingency to exist in the purchase contract, that Addendum allows them to not buy the new home if they cannot first close on the one they are selling. This form establishes the contingency and is weighted equally for both the buyer and the seller.
First, the buyer benefits from not being in default and receives a full refund of the buyers' earnest money if they are unable to close on the home the buyer is selling. The seller on the other hand, has the right to continue to show and solicit offers from other potential buyers during the term of the first buyer's contract.
If a second buyer presents an offer acceptable to the seller, the seller must notify the first buyer that they have received an acceptable offer.
At which time the first buyer must, within the time frame set forth in the Addendum, decide whether to:
1.) Move forward with this contract and close without the sale of their home, or,
2.) release the seller from their contract so the seller can sign a new contract with the second buyer. Due to this clause in the addendum; it is typically called a "knockout." This is because the second buyer has caused a situation that may cause the first buyer to be knocked out of their contact.
My feeling is… contingencies are a great tool if the buyer has already found a buyer on their home and are just waiting to close. However in a market that is this hot it is difficult to get a seller to accept an offer until a buyer on the first home has been found.
Gary Kuhatschek is a real estate broker with RE/MAX Cross Country in Highland Village and can be reached at 972-317-9401 or [email protected]