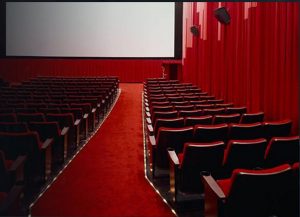 The Muller Film & Television Education Foundation has answered the call to bring a unique guest experience to North Texas by hosting a Movie Award Watch Party in Flower Mound, at the Moviehouse & Eatery on Sunday, February 28th.
Come mingle with the beautiful people including Roxann Taylor, Lakeside DFW real estate franchisee owner and broker with Engel & Volkers Dallas.
Tickets are $45 per person or $80 per couple, and can be purchased online at www.filmtveducation.org, or at the door for a slightly higher fee.
Proceeds from the event go to help the local non-profit Muller Film & Television Education Foundation with their youth outreach film programs throughout North Texas.
Watch live on the silver screen, walk the red carpet, rub elbows with local celebrities, be a media darling and cheer your favorites as you watch the awards beginning at 5 p.m. Paparazzi, appetizers, and selected Zodiac Spirits will flow freely!  DJ, rolling sponsor commercial breaks, silent auction and a chance to play "Pick the Winners" for a chance to win prizes.
This years' Red Carpet sponsor is Park Place Premier Collections.  Local film, television and stage actor, Dan Burkarth will MC the event along with Ashley Berges, Dallas On-Air Radio Personality. The Art Director for the evening will be Lynne Moon with Moondrops N Props, a board member for The Texas Association of Motion Media Professionals (TAMMP).
The Moviehouse & Eatery is located at 951 Long Prairie Road in Flower Mound. For more information visit www.filmtveducation.org or call Kim Kazaka with the Muller Foundation at 972-948-0087.