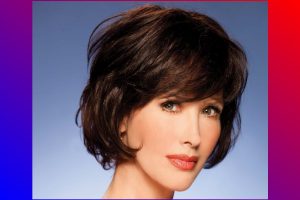 In honor of American Heart Month in February, Texas Health Presbyterian Hospital Flower Mound is hosting its annual Women's Health Screening Event Saturday, February 20, from 8 a.m. to 11:30 a.m.
Making a special appearance will be author, radio host, and Emmy and three-time Golden Globe nominated actress Janine Turner, best-known for her role on the CBS series, Northern Exposure. Turner will discuss women's health issues and her own life experiences.
Immediately following the presentation, the hospital is hosting a book signing where Turner will be available to autograph copies of her latest work, A Little Bit Vulnerable and the first 50 women at the signing will receive a free copy.
Emphasizing the importance of preventive medicine and being proactive about staying healthy, the event will offer six free screenings including
cholesterol, blood pressure, glucose, body mass index, thyroid and heart screenings. This year Texas Health Flower Mound is partnering with Lynmar
Health Management to administer glucose and cholesterol checks. With Lynmar's assistance, screenings will be faster and results will be available
within minutes. In the event participants have questions about their results, family practitioners at Texas Health Flower Mound will be on hand
for consultation.
In addition to providing health screenings and information on preventing heart disease– the number one killer of women in the U.S. — the event will include cooking demonstrations, complimentary chair massages and eyebrow threading, door prizes, physician consultation booths, and wellness
booths with vendors such as General Mills, Fresh Point Produce, Coca Cola, PepsiCo, Dr. Pepper, Starbucks and students from Cordon Bleu.
The event will kick-off with a physician panel to answer questions from the audience, moderated by Dr. Sean Fleming, an emergency medicine physician at Texas Health Flower Mound. Participants will include an oncologist, orthopedic surgeon, breast surgeon, urologist, cardiologist, family
practitioner, OB/GYN, and a colon and rectal specialist.
The schedule of events is as follows:
· 8 a.m. to 11:30 a.m. – Breakfast, screenings, and wellness booths
· 8:30 a.m. to 9:30 a.m. – Physician panel with Q&A
· 10 a.m. – Keynote speaker Janine Turner with Q&A
· 10:45 a.m. – Door prize drawings and book signing
Texas Health Presbyterian Hospital Flower Mound is a full-service, 101-bed facility with 400 physicians on its medical staff who practice a full range of specialties. As the area's first acute care hospital, Texas Health Presbyterian Hospital Flower Mound is committed to offering comfort and care to those seeking quality health services. The hospital is located at 4400 Long Prairie Road, Flower Mound, Texas 75028. For more information, go to www.texashealthflowermound.com.