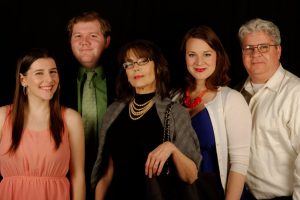 The Greater Lewisville Community Theatre (GLCT) will perform its winter production, "Master Class;" the Tony Award-winning non-musical play is about one of opera's great divas, Maria Callas.
Authored by four-time Tony-Award-winning playwright Terrence McNally and directed by GLCT veteran, M. Shane Hurst, the play is as close to opera as was real-life diva Maria Callas' life.
As her legendary career turns from performing to mentoring and teaching, the play looks at her as a glamorous, commanding and, surprisingly, drop-dead funny teacher holding a voice master class at Juilliard.
Alternately dismayed and impressed by the students she sees, Callas retreats into recollections about the glories of her own life and career– her youth as an ugly duckling, her fierce hatred of her rivals, the unforgiving press that savaged her early performances, her triumphs at La Scala, and her affair with Aristotle Onassis.
The play culminates with a stirring monologue about sacrifice made in the name of art.
Performances run for three weekends, Feb. 12-14, 19-21 and 26-28. The Friday and Saturday evening performances are at 8 p.m., with Sunday matinees at 3 p.m.
GLCT is located at 160 W. Main St. in Old Town Lewisville. The entrance and parking are actually in the rear off of Elm Street.
Tickets for "Master Class" are $18 for adults, or $16 for either 65-years or older; 18-years or younger. Reservations are recommended by calling 972-221-SHOW (7469).
Additional information is available at www.GLCT.org.