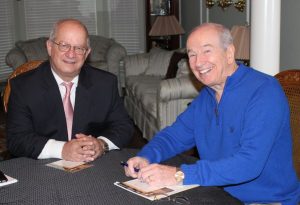 There are many candidates and many elective offices for Denton County voters to choose from in the March 1st primary. Among them is the race for a seat on the Court of Appeals for the 2nd Appellate District of Texas, located in Fort Worth.
The Second Court of Appeals is composed of seven Justices and has jurisdiction over appeals from district and county courts in twelve North Central Texas counties. Those counties are: Archer, Clay, Cooke, Denton, Hood, Jack, Montague, Parker, Tarrant, Wichita, Wise and Young.
Cases include civil appeals in which the amount of the trial court's judgment exceeds $250, exclusive of costs and interest, and all criminal appeals except appeals from cases in which the death penalty has been imposed, which are appealed directly to the Court of Criminal Appeals.
The Second Court of Appeals also has jurisdiction over original proceedings, such as writs of mandamus, injunction, prohibition, and habeas corpus, arising from cases in the twelve counties it serves.
One of the candidates is Bill Ray, who has been in private practice in Fort Worth since 1990. Prior to that, Mr. Ray was an Assistant District Attorney in Tarrant County and a Briefing Attorney for the CCA.
He's had more than 450 appellate matters in the Texas Appellate Courts in the last 25 years, and has tried over 250 jury trials, including 6 death penalty cases to conclusion. Additionally, Mr. Ray is board certified in criminal law and board certified in criminal appellate law.
Recently, Mr. Ray came over for an interview. The video below will answer most questions you may have about the Court of Appeals and how it impacts the justice system in Texas. Additional info can be obtained from Bill Ray's website: www.billrayforjustice.com