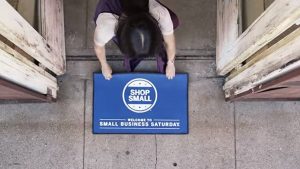 When you go Christmas shopping this weekend, think small on Saturday.
First observed in 2010, Small Business Saturday is a counterpart to Black Friday and Cyber Monday, which feature big box retail and e-commerce stores respectively.
By contrast, Small Business Saturday encourages holiday shoppers to patronize brick and mortar businesses that are small and local.
Southern Denton County has an strong entrepreneurial spirit and there are many small businesses in our area. Here are some resources to help you find places to keep your dollars circulating locally:
Flower Mound Chamber of Commerce
Highland Village Business Association
The Cross Timbers Gazette Holiday Gift Guide