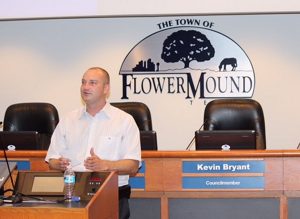 Henry Investment Group team members recently hosted a catered lunch for about 20 Town of Flower Mound staff members as a thank you for their efforts to help with the recent relocation of their headquarters from Midland, TX to Parker Square.
David Henry, CEO of Henry Investment Group, talked about the focus of their regional investment firm, future plans, and the addition of several new staff positions to assist with growth.
Henry Investment Group recently joined the Flower Mound Chamber of Commerce as a Major Investor at the Platinum level.