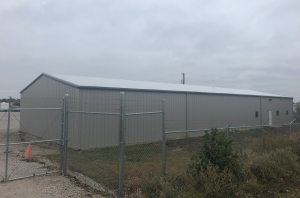 The town of Argyle is inviting residents to come get a look at its newest facility on Tuesday.
The Town Council had previously authorized the purchase of a 1.17-acre tract of land with a 6,000-square-foot metal building in south Argyle because the department's lease on its previous building was going to expire at the end of 2019, according to town documents.
The town is holding an open house event at its new Public Works building, 4150 Trey Lane, which is located on the other side of Hwy 377 from Liberty Christian School. The Public Works building is the farthest building on the right at the end of Trey Lane.
The open house is scheduled for 4:30 to 6 p.m. on Tuesday, Nov. 12.