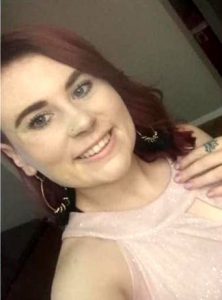 An arrest has been made in the case of Jade Harris, a young mother who was found stabbed to death near Ponder, according to news media reports.
Tanner Brock, 21, was found in Wise County and charged with Harris' death, CBS 11 reported. Harris' family told WFAA-TV that Harris and Brock had a personal history and he had assaulted her in the past.
Harris was reported missing after her car was found on the side of the road in Carrollton on Nov. 1, according to CBS 11. Her body was found on a creek bank near Ponder on Sunday. Protective Services has had temporary custody of Harris' two children, who are 2 and 1 year old, since September.
A GoFundMe page has been set up to assist Harris' two young children and husband.