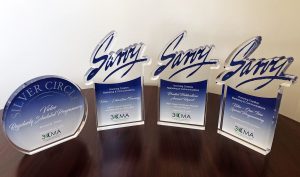 The town of Flower Mound Communications Department received three first place national awards and one second place award for its video programming and annual report from the City-County Communications and Marketing Association earlier this month.
Flower Mound tied San Antonio for the most first place awards received at the national conference, according to a news release from the town. The Savvy Awards, held in conjunction with 3CMA's annual conference, recognize outstanding local government achievements in communications, public-sector marketing and citizen-government relationships.
There were more than 700 entries in the 2019 3CMA Savvy Awards competition, from two countries and more than 200 cities and counties.