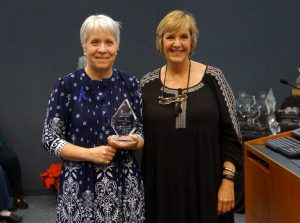 The town of Flower Mound is seeking nominations for the 2019 "Outstanding Citizenship Award."
The town would like to recognize people who are committed to making Flower Mound a better place and who give unselfishly of themselves in service to others. Anyone can nominate an individual or group, as long as the nominee is a Flower Mound resident/group, and displays at least two of the following criteria:
Strives to make a positive impact in the community
Enhances the Flower Mound community and the lives of its citizens
Addresses or fulfills a community need or concern
Recipients will receive a Proclamation of Outstanding Citizenship from the mayor and Town Council and a small engraved plaque. Nominations will be accepted until Nov. 15. Pick up your nomination form at Town Hall, 2121 Cross Timbers Road, or at www.flower-mound.com/outstandingcitizen.