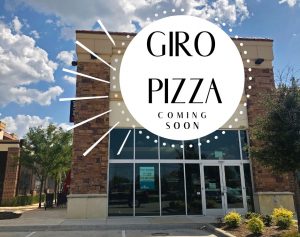 With a first-of-its-kind concept coming straight from Italy, Giro Pizza will open its first location in Flower Mound this fall.
Giro Pizza will be located at 3711 Justin Road in the space formerly occupied by Pie Five Pizza, and it will give guests the opportunity to "tour" various types of authentic Italian pizza, according to a news release from the town of Flower Mound. An opening date has not yet been announced.
The menu will include various appetizers, pizza (made with fine grain Italian flour), dessert, beer and wine. Giro Pizza will also include an Italian market where visitors can purchase the restaurant's tapenades, Italian cookies, gelato, signature olive oil, wine (from the owner's farm outside of Florence, Italy) and more. Gluten-free options will also be available. Giro Pizza will also be able to host private parties and will offer live music.