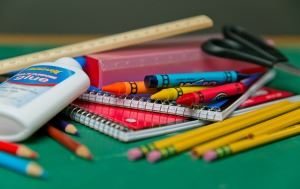 The Court Appointed Special Advocates (CASA) for children of Denton County is hosting a gift card drive to help support 100 Denton County kids who have been removed from their homes due to abuse and neglect.
The local nonprofit's goal is to collect 200 gift cards with a value of at least $25 that can be used to buy back-to-school supplies and clothing, according to a CASA of Denton County news release. Children living in foster care are faced with many new things, and while family members often take in children, they do not always have the resources to provide new school supplies and clothes. The gift cards will help these students start the year out right with confidence and all the new tools they need to be successful.
Gift cards can be dropped off at the CASA of Denton County office located at 614 N. Bell Ave. in Denton from 8:30 a.m. to 5 p.m., Monday through Thursday, and 8 a.m. to 3 p.m. on Fridays, through August 15. Companies, community organizations, churches, youth sports teams are all encouraged to also host gift card drives.
For more information about the Back-to-School gift card drive, contact Carol Barrera at 940-243-2272 ext. 112 or at [email protected].