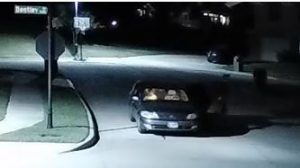 The Roanoke Police Department is investigating several vehicle and garage burglaries in one neighborhood in one night last week.
On June 15, between 3:30 and 5 a.m., the burglaries took place in the Briarwyck community, according to the Roanoke Police Department. All of the vehicles were unlocked and there were no signs of forced entry into the vehicles or garages. The suspect vehicle appears to be a late model Lexus, and police believe there were three people involved.
If you have video surveillance that could help RPD, with this investigation, send it to [email protected].