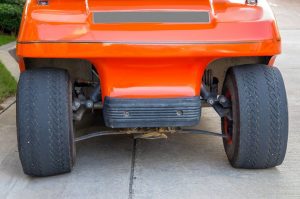 With the official start of summer almost here, Highland Village reminds residents about the city ordinance regulating operation of golf carts, neighborhood electric vehicles (NEVs), and slow moving vehicles (SMVs).
The ordinance enacted 18 months ago prohibits operation of such vehicles on city trails and parks, FM 2499/Village Parkway, FM 407, and Highland Village Road unless crossing at a controlled intersection; Permits are required and valid for two years at no cost.
Drivers must be licensed and specific safety equipment must be installed on the vehicles which can operated only between 6 a.m. and 9 p.m.
"With Memorial Day weekend, the start of summer, and the kids out of school you are going to see more of these things around so we just want to remind everyone to be conscience the ordinance was put in place for safety primarily," said Highland Village Police Chief Doug Reim. "If you're going to engage in that activity, we want you to do it legally in accordance with the city ordinance."
Residents can obtain permits at the Highland Village Police Department weekdays between 8 a.m. and 5 p.m. Applications must be notarized with proof of financial responsibility or insurance required. Notaries are available at City Hall.