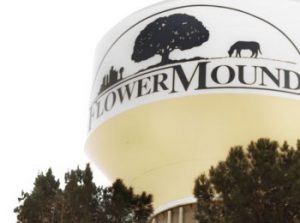 For the second year in a row, the town of Flower Mound has been named the most livable small city in the U.S. in a new study.
Smart Asset, an online personal finance company, recently published a new list of the most livable small cities in the country. Researchers examined cities with populations between 65,000 and 100,000, comparing 11 key factors including: median home value to median income ratio, concentration of entertainment, restaurants, and health care establishments, unemployment rate and more.
This is the second year in a row that Flower Mound has topped the list. Smart Asset's study says that costs of housing relative to median household income is relatively low in Flower Mound, with the average household spending 17.90% of its income on housing. Only 2% of the city's residents are below the poverty line, which is the lowest percentage of any city in the study's top 10, and its unemployment rate is 2.9%. One of the downsides, however, is that the average commute for a Flower Mound resident is 27.50 minutes, the longest commute of any city in the top 10.
Click here to see the study.