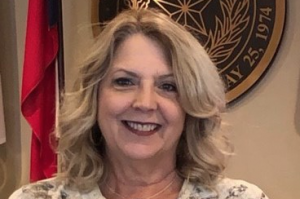 The town of Double Oak has appointed its new town secretary.
Charlotte Allen retired last month after working for the town for nearly 17 years, and Eileen Kennedy was named acting town secretary while the Town Council worked to appoint Allen's permanent replacement.
Kennedy, who considered Allen her mentor, has been appointed to the position permanently, according to a town news release.
"Eileen's experience, familiarity and knowledge of the town is a tremendous asset as she steps into her new role as town secretary," said Mayor Mike Donnelly.
Friday is Kennedy's 13th anniversary with the town.