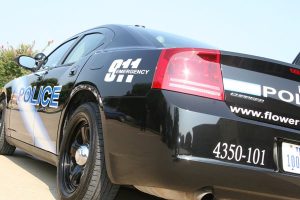 This time of year is a popular one for vehicle burglaries, especially in the Denton County area. On Thursday, the Flower Mound Police Department shared a video, called FMPD Road Report, on social media detailing tips for residents to avoid becoming victims of vehicle burglaries.
In the video, FMPD Det. Chris Womack described two different types of vehicle burglaries: the "smash and grab," and "car hopping."
"Smash and grab" thieves will break a car window to get something valuable inside. Car hoppers usually search neighborhoods at night for unlocked vehicles.
Police recommend residents always take their valuables out of their cars, or at least hide them from plain view, and to always lock your vehicle.
See the video below:
https://www.facebook.com/FlowerMoundPoliceDepartment/videos/1092860857549027/?__xts__[0]=68.ARCReQQFgQRBfYOD24TCx5EsqYvRJPva1P_eDTmvrxeMBs_nxzYMfaIYH1fPUZepW2zPU5qvudo3hQYnh-AnPLMFIqYV8XQaIlWxF2x1Yxyo_Kf0sjswHUwyToL4ZFWgx4IemZ7P9VkY9kfYwyn33wkwfECN_1HTq68TLO5XhlCtFioPYYAcXH6YUDQs3TvcIZvTNDt5fEQckTr79Lpe7PdS-VJsx6AhHLSrblBfrZWnQEuDFx09H1GuiHT801jrM9RrpWtZWZeGJVbPLpS2scf3i57Llnlb7ydrXvvrGSDylyReKhrb22b40IGrNdulVn-UYeduq03wIKtzLpKqrnuVjSL98oikNog&__tn__=-R