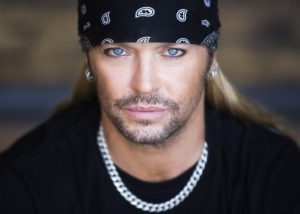 The Town of Flower Mound announced Tuesday multi-platinum singer/songwriter Bret Michaels will headline Independence Fest 2019.
Known for timeless hits like "Every Rose Has Its Thorn," "Nothin' But A Good Time," and "Something to Believe In," Michaels rose to fame as the front man in one of rock's most iconic bands, Poison, selling over 30 million records worldwide.
Equally as successful, Michaels solo career took his talents to new heights, including multiple albums that topped the Billboard charts, directing, producing, charity work, and reality television.
Independence Fest 2019 is set for Thursday, July 4, 2019 and will continue its tradition of having a day full of fun for all ages.  A full day of activities begins with the annual Children's Parade, and concludes with an evening program of live music with a fireworks finale.
Last year, Independence Fest drew a crowd of more than 20,000 people, with attractions including the popular children's parade, vintage car show, hours of live entertainment, and capped off with an impressive fireworks show.