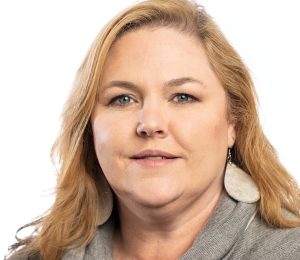 The Argyle ISD School Board at their December 17th meeting approved Renee Funderburg as principal of Argyle ISD's new elementary school, which opens fall of 2019 in Harvest.
Funderburg is currently the principal of Argyle Intermediate School, where she has been leading her teachers, staff and students since the fall of 2014.
"I am very excited to have Renee Funderburg as the principal opening the new elementary school in Harvest," said AISD Superintendent Dr. Telena Wright. "Mrs. Funderburg has served AISD as the Intermediate School principal since 2014, and has done an exemplary job."
Prior to working in Argyle ISD, Mrs. Funderburg was an assistant principal in Lewisville ISD. She has a Master of Education Degree from Lamar University and a Bachelor of Science in Multidisciplinary Studies from Texas Tech University.
Funderburg said she is very excited for the opportunity to open a brand-new campus in Argyle ISD at an integral period of growth, remarking that it is her goal to incorporate "the same standard of excellence and traditions that are already evident in our current schools."
Funderburg feels that her top priority is to provide the same quality education and sense of community to the students, staff, and parents as they come together to open AISD's new elementary school next year.
"I know the next few months will be busy and challenging preparing for next school year, but I have a great support system with the central administration, my current school community, and my family behind me one hundred percent," said Funderburg, "It is an honor to be chosen to lead AISD into this new adventure."