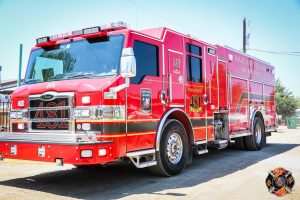 Briarhill Middle School was briefly evacuated Thursday afternoon because of the smell of smoke on campus.
The school, located in Highland Village was safely evacuated as a precaution so that the Highland Village Fire Department could investigate the smell, which was determined to be coming from construction taking place on the north side of the building, according to a parent notice from Briarhill Principal Chris Mattingly.
Highland Village city spokeswoman Laurie Mullens said the fire department found roofers were applying roofing material near air conditioning ducts and smoke came into the building through the A/C intake.
The fire department quickly cleared the campus and everyone returned to school after the "minor disruption," Mattingly wrote.