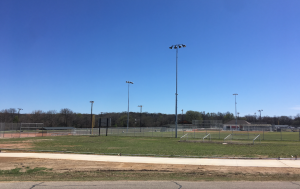 The town of Argyle is still planning to hold its movie night this weekend, weather permitting.
The town had originally scheduled its first Movie in the Park — a showing of The Lion King — for Sept. 22, but it got postponed to this Saturday because of rain. Despite rainy conditions this week, the forecast looks drier for the weekend and the town announced on social media Wednesday that "movie night is moving ahead as scheduled," except that the seating area will be located in the small parking lot just south of the pavilion instead of the grass.
Depending on the weather on Saturday, the vendor providing the movie screen will make a decision as to whether they will still attend by 11 a.m. Saturday, according to the town. The town will post an update on social media by noon Saturday.
The Argyle Education Foundation will be holding their Chili Cook-Off Fundraiser at 4 p.m. at the Argyle Community Park, 135 Crawford Road. The movie will start at 7 p.m. The town encouraged residents to bring lawn chairs and blankets to sit on.