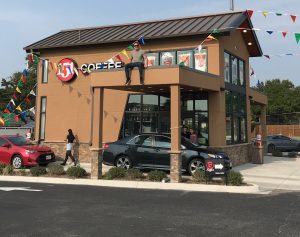 The town of Flower Mound is welcoming 16 new businesses to town in the last two months.
From July 17 to Sept. 7, the town issued certificates of occupancy to 16 restaurants, medical offices and other new businesses. The following was posted on the town of Flower Mound's website:
151 Coffee: 3343 Long Prairie Road, a new coffee concept offering two drive-thru lanes serving cold brews, mochas, lattes, Americanos and blended energy drinks.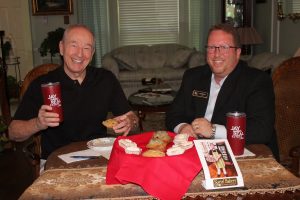 Jay Marks Real Estate: 1013 Long Prairie Road, Suite 102, www.jaymarksrealestate.com, 972-724-2540, a residential real estate brokerage.

Forever Young Chiropractic:
4305 Windsor Centre Trail, Suite 100, www.fychiropractic.com, 469-444-3220, a specialized chiropractic office offering services for infants and pregnant women.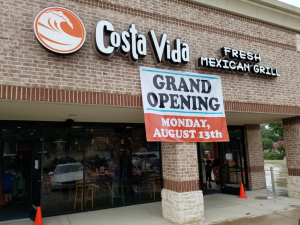 Costa Vida Fresh Mexican Grill: 2628 Long Prairie Road,
www.costavida.com, 469-990-3020, a Mexican restaurant combining quality produce and proteins to create light, fresh flavors of their menu from scratch.  Offers a variety of burritos, tacos, nachos, and salads.
Premier Nationwide Lending: 4401 Long Prairie Road, Suite 500, www.loansbypremier.com, 972-355-0005, a mortgage lenders office.
Shapes Fitness for Women: 5801 Long Prairie Road, www.flowermound.shapesfitnessforwomen.com, 469-630-6200, a fitness facility catering to a female-only clientele, with group fitness classes, personal training, and state-of-the-art equipment.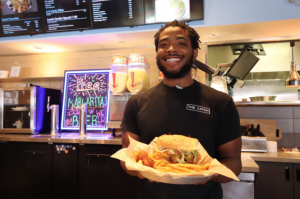 The Catch Seafood Restaurant: 3651 Justin Road, Suite 100, www.thecatchusa.com, labeled as "Texas Louisiana Style Seafood" serving coastal seafood dishes such as gumbo, grilled shrimp, hand breaded catfish, crawfish, and oysters.
TruFit Foods: 5801 Long Prairie Road, Suite 850, www.facebook.com/TruFitFoods, healthy meal preparation.
C2 Learning: 625 Parker Square Road, www.c2educate.com/locations/flower-mound-tx, 972-410-3600, offering K-12 tutoring, test preparation, and college counseling.
New Leaf Chiropractic: 2221 Cross Timbers, Suite 109, www.drblad.com, 972-355-8184, offering chiropractic care for headaches, back pain, neck pain, and other conditions.
Penfed Realty (aka: The Rhodes Team-Berkshire Hathaway Home Services): 3624 Long Prairie Road, Suite 201, www.rhodesteamtexas.com, existing real estate brokerage expansion.
Pollos La Pullita: 1050 Flower Mound Road, Suite 310, known for their fire roasted chicken.
Bridges Healthcare: 4951 Long Prairie Road, Suite 100, family medical group.
Valley Ridge Construction: 2811 Justin Road, Suite D, www.valleyridgeroofingoftexas.com, 972-355-1400, storage facility for the company's construction materials and equipment.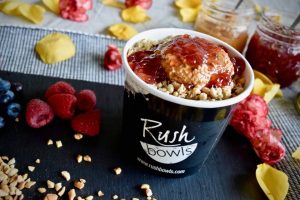 Rush Bowls: 2400 Lakeside Parkway, Suite 160, www.rushbowls.com, 214-285-9497, unique fast-casual restaurant offering meals crafted from all-natural fruit, topped with organic granola and honey, and blended with protein, vitamins, and other nutritious ingredients.
Sketchers Shoe Store: 6101 Long Prairie Road, Suite 400, known for their athletic shoes, now offers shoe styles of all kinds for women, men, and children.