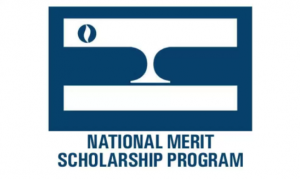 Nearly 50 southern Denton County students qualified as semifinalists in the 2019 National Merit Scholarship Program, which honors academically-talented high school seniors and allows them to compete for more than $31 million in college scholarships next spring.
The nationwide pool of semifinalists, representing less than one percent of U.S. high school seniors, includes the highest-scoring entrants in each state.
The following area students were named semifinalists in the 64th annual National Merit Scholarship Program:
ARGYLE H. S.
Davis, Timothy S.
CORAM DEO ACADEMY
Dutka, Aaron J.
Pearson, Katherine R.
FLOWER MOUND H. S.
Agrawal, Likhit
Cao, William H.
Chakraborty, Nikhita
Dayal, Maya F.
Khalil, Jibran
Lee, Gia
Liu, Henry
Montgomery, Kyle P.
Pardue, William B.
Patel, Soham
Pipkin, Campbell E.
Prasad, Mayuri
Reed, Allison
Regal, Devon N.
Robinson, Abigail E.
Sherman, Joji W.
Sheth, Neel D.
Smith, Benton W.
Spillman, Mayson M.
Voss, Jonathan M.
Webb, Garrett R.
Wong, Adrian J.
GUYER H. S.
Lee, Gabriel
Spivey, Sarah
LIBERTY CHRISTIAN SCHOOL
Howard, Ashley
MARCUS H. S.
Agis, Chloe B.
Bailey, Callie A.
Blake, Madigan R.
Bookout, Barrett A.
Brand, John W.
Davis, Caelon M.
Green, Austin C.
Hardee, Nathan W.
Hegde, Anusha S.
Hoch, Declan
Kunamneni, Lalita
Mavuri, Shruti
McCormack, Johanna R.
McGee, Teresa K.
Piper, Morgan S.
Shuda, Ryan P.
Srikanth, Nimisha
Thomas, Jeremy L.
Thomson, Erika N.
Watson, Sean P.
Woodland, Brooke