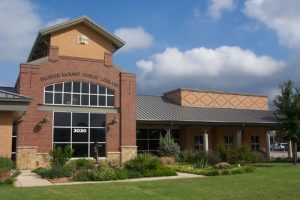 The Flower Mound Public Library has received the 2017 Texas Achievement in Library Excellence Award by the Texas Municipal Library Directors Association.
Flower Mound has one of 52 libraries to receive the award out of 548 public libraries in the state, according to a town news release. Libraries awarded this honor must meet a high level of excellence in programming and service, contributing to the continued education and personal enrichment of the community.
The Flower Mound Library will be embarking on an expansion and renovation project later this year to better serve its patrons, the news release said.