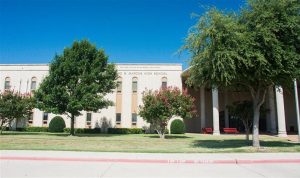 Marcus High School was evacuated Tuesday afternoon in case of a possible fire, but firefighters quickly determined there was no fire but an air conditioning issue.
Someone reported a light haze and an odor at the school about 12:30 p.m., according to Brandon Barth, a Flower Mound Fire Department spokesman. Firefighters responded to the possible structure fire and the school was evacuated.
No fire hazards were found, Barth said, but an issue with the school's HVAC system was determined to have caused the odor and haze, Barth said. Everyone was allowed to go back inside the school about 12:50 p.m.