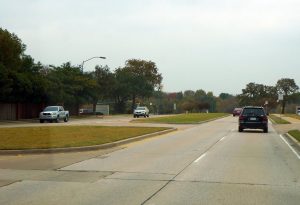 The Flower Mound Town Council will hold a joint meeting with the Transportation Commission on Tuesday, March 27 at 6 p.m. to discuss Morriss Road.
On Feb. 5, the council voted to keep Morriss a four-lane road.
Council members said during that meeting that Transportation Commission members should have additional information prior to sending its recommendation on the issue to the Town Council for its consideration.
The work session will include time for public input, as well as provide an opportunity for clarification on topics such as: safety improvement options; the proposed speed limit change recommended by the Transportation Commission, which will be on the council's March 5 agenda; road designation; turning lane and re-routing options near Forestwood Middle School, working with Lewisville ISD; and lane-transitioning at the intersection of FM 3040 with four-lane Morriss Road to the north and Gerault Road's six-lanes as completed in Phase 1.
The meeting will be at Town Hall, 2121 Cross Timbers Road.  It will be broadcast live on the Town's FMTV website, as well as on the Town's Facebook page.