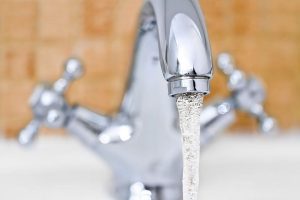 The town of Copper Canyon will hold a town hall meeting Sunday because of a water shortage.
At the Feb. 12 Town Council meeting, representatives from the board of directors of the Cross Timbers Water Supply Corporation reported to the Town Council that the current elevated water tank is stretched beyond its limits, according to a town news release.
They indicated that the demand for water for household use and irrigation often causes Cross Timbers Water to dip into the fire reserve capacity in the current — and only — elevated tank. The result is a shortage of water capacity for fighting fires.
Cross Timbers Water serves Copper Canyon, Bartonville, Double Oak, Terracina in Flower Mound and parts of northwest Highland Village.
The town hall meeting will be held at Crossroads Bible Church, 8101 Justin Road, on Sunday from 4-5 p.m.