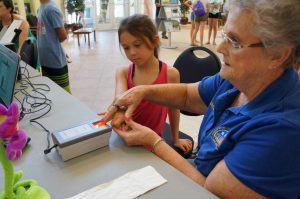 The Flower Mound Police Department is offering another free event for parents to get their kids a digital ID kit.
FMPD digital ID kits includes pertinent information such as your child's name, address, birth date, any medical conditions, a current photo and fingerprints will be taken on site. If ever needed, these kits will give authorities vital information to assist their efforts to locate a missing child.
The event will be held at the Flower Mound Public Library, 3030 Broadmoor Lane, from 9 a.m. to 1 p.m. Monday. FMPD plans to offer similar events in the future for those who aren't able to make it to this one.