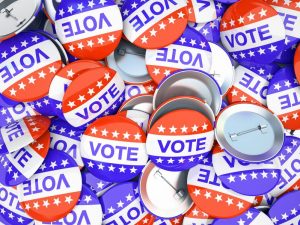 On March 6, voters will go to the polls to select their nominees for political office at the county, state and federal levels.
The winners of the Republican and Democratic primaries become their respective party's nominees for the Nov. 6, 2018 general election.
Early voting for the March 6 elections runs from Tuesday, Feb. 20 to Friday, March 2. Find more voter information on the Denton County Elections Administration website at www.votedenton.com.
The Cross Timbers Gazette emailed questionnaires to candidates in selected contested Primary Elections. Returned questionnaires are listed by office in alphabetical order, unless there's an incumbent (*) up for re-election.
REPUBLICAN
Age: 59
City/Town of Residence: Frisco
Current Occupation: Judge, County Criminal Court #3
Education: B.A. Psychology, Texas Tech University, Lubbock, Tx. 1981
J.D. Doctor of Jurisprudence, University of Texas, Austin, Tx. 1984
Graduate Texas College for Judicial Studies-General Jurisdiction 2009
Public service: Judge of the County Criminal Court #3; Judge of the Denton County Veterans Court; Local Administrative Judge Denton County Statutory Courts; Associate Municipal Court Judge City of Denton
Why should you be elected? My Court leads like courts in our county with the lowest reversal rate of cases appealed to higher courts, quickest in providing individuals their constitutional right to a speedy trial, and lowest tax-payer funded attorney fees. I am a frequent instructor and speaker at judicial and legal education seminars. I also serve as the Judge of the nationally recognized Veterans Court Program with a recidivism rate of 2% making our court one of the lowest in the country for this high-risk population.
Top Priorities: Drugs and alcohol have a significant impact on every aspect of our lives. Although education is always key in curbing the use of substances we must determine how to help change lives of individuals already affected. I have been instrumental in bringing two court programs that specialize in rehabilitating individuals who have drug and/or alcohol use issues. These programs require strict court monitoring of individuals to address their use yet still holding them accountable for their actions.
Endorsements: State Representative Tan Parker, District 63
State Representative Dr. Lynn Stucky, District 64
State Representative Ron Simmons, District 65
State Representative Pat Fallon, District 106
Mary Horn, County Judge
County Commissioner Hugh Colman, Pct. 1
County Commissioner Ron Marchant, Pct. 2
County Commissioner Bobbie Mitchell, Pct. 3
County Commissioner Andy Eads, Pct. 4
Sheriff Tracy Murphree
Many local republican precinct chairs, activists and elected officials.
Website: www.reelectjudgedavidgarcia.com
Facebook page: www.facebook.com/DenCoJudgeDavidGarcia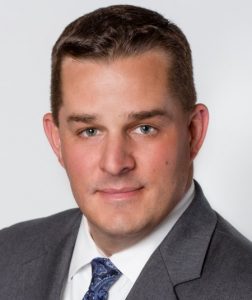 Forrest Beadle
Age: 45
City/Town of Residence: Denton
Current Occupation: Assistant District Attorney
Education: Texas Tech University School of Law, J.D. May 2005
Texas Christian University Bachelor of Arts History, December 1994
Public service: Captain, Armor, United States Army (6 Years); Assistant District Attorney, Denton County Criminal District Attorney's Office (12 Years); Prosecutor in charge of the Denton County Veterans Treatment Court Program (2009 to Present); Organized and started the Veterans Court; American Legion Post 71, Denton, TX; Precinct Chair 1016, Denton County Republican Party (2014-2017); Area Precinct Chair Leader, City of Denton, Denton County Republican Party (2014-2017)
Why should you be elected? As a felony prosecutor and the former felony DWI prosecutor for the DA's Office, I am qualified to preside over a County Criminal Court that prosecutes misdemeanor cases primarily DWI cases. I am primarily running to rebuild the Denton County Veterans Treatment Court. My opponent has mismanaged this program to the extent that the county has lost a significant funding grant and the number of participating veterans has dropped. If elected, I will increase the numbers of participating veterans.
Top Priorities: Rebuilding the Veterans Court Program to maximize the number of participants and ensuring their treatment while protecting the public.
Endorsements: The Denton County Law Enforcement Association and numerous veterans in the community.
Website: www.forrestbeadle.com
Facebook page: www.facebook.com/forrestbeadleforjudgeNo3