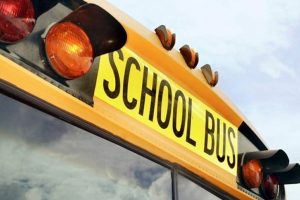 No children were on board a school bus in Argyle early Friday morning when it crashed on Hwy 377, according to Argyle Police Chief Tom Tackett.
Tackett said that at 6:30 a.m., the school bus on Cook Street at Hwy 377 failed to yield the right-of-way to a car that was headed north, and the car T-boned the bus.
The driver of the car was taken to the hospital with injuries from the air bag deployment. The bus driver was not injured, Tackett said.
The crash forced police to shut down Hwy 377 until about 8 a.m.