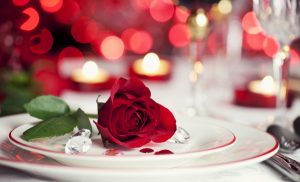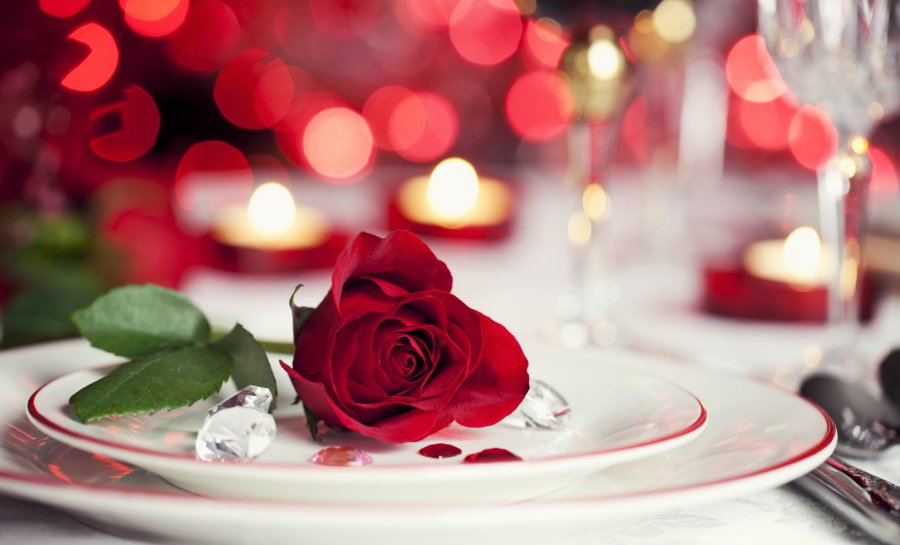 With all of the fantastic restaurants in our community, why cook this Valentine's Day? My wife and I go out every year and I love that I let someone else do the cooking for us so that we can both enjoy a relaxing evening out with each other.
But if you need a little help deciding where to go, here are a few suggestions.
2300 Highland Village Rd, Highland Village
Bistecca will be hosting their annual Sweetheart Dinner this year with a special menu including classic favorites like the Steak Salerno as well as some new dishes Chef Morris Salerno has been working on like a Farm to Table salad. Chef Salerno's steaks are sure to make you fall in love this Valentine's Day!
To make your reservations, call Stacey at 972-318-0515 or email her at [email protected].
3701 Justin Rd #150, Flower Mound
I've enjoyed a Valentine's Day dinner at The Table before and it was amazing. Some of my favorites on their menu are the Crispy Risotto Balls, the Cheese Plate, their Schnitzel, and their Bacon Wrapped Meatloaf.
Reserve your seat for Valentine's Day on Open Table!
5810 Long Prairie Rd #200, Flower Mound
Spending Valentine's Day enjoying Chris Flahaven's unique and delicious menu creations sounds like a dream come true to me! If you enjoy the farm to table approach, you'll love your meal at Prime Farm to Table, where they use only the freshest of ingredients, supporting local Texas farmers.
You'll probably want to make reservations for Valentine's Day to guarantee yourself a table which you can do from their website primefarmtotable.com or on Open Table.
900 Long Prairie Rd Ste 108, Flower Mound
Dido's will be serving a special Valentine's Day menu including dishes like Texas Gulf Shrimp Bisque, Surf and Turf with a Mac & 3-Cheese Gratin and a Chocolate and Cherry Lava Cake for dessert.
It's first come first serve that night, so you may want to plan on an earlier dinner so you don't miss out on the deliciousness!
890 Parker Square Rd, Flower Mound
Yellow Rose in Parker Square is now taking reservations for Valentine's Day! They will be serving an exclusive three course dinner for $65 per person with some of their fan favorites like prime filet, prime rib, salmon and more.
Reserve your spot today by calling 972-899-9820.
2401 Lakeside Pkwy, Flower Mound
If you want to make this year's Valentine's Day one to remember, maybe try something a little different and head to Carvao in Lakeside DFW for your dinner. You can enjoy their gourmet salad bar and 18 cuts of meat in a beautiful environment in a fun part of town. After your meal, maybe you can head across the street to catch a movie at the Moviehouse & Eatery.
To make your Valentine's Day reservations, call 972-539-8555.
2450 Lakeside Pkwy Ste 150, Flower Mound
Maybe you and your sweetheart are big fans of Italian food. And if that's the case, you really should think about spending your Valentine's Day dinner at Mio Nonno in Lakeside DFW. I love their Eggplant Parmesan, Russia Pasta, and their Ciopino which is a seafood kind of soup.
Make your reservations by calling 469-804-7472 or on Open Table.
2650 FM 407 #165, Bartonville
Savory Bistro in the Bartonville Town Center aims to create culinary delights that make you feel good. Which sounds like the perfect place to eat for Valentine's Day to me! They are taking reservations to enjoy their special Valentine's 3-course meal on Friday, Feb 9; Saturday, Feb 10; and Wednesday, Feb 14.
If you'd like to make your reservation for any of those days, call 940-584-0255.