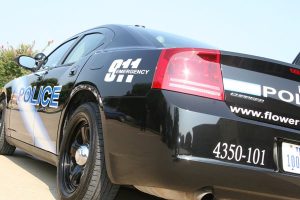 Flower Mound police are reminding residents to lock their vehicles after a rash of car burglaries were reported on the east side of town Wednesday night.
"Last night we had seven car burglaries. All the vehicles were unlocked. All of the offenses occurred in Beat 3, which mostly encompasses streets north of FM 1171, east of FM 2499 and south of College Parkway. This series of offenses were all in the neighborhood of Rustic Timbers," FMPD posted on Facebook.
"Please keep an eye out for your neighbors and call if you see anything suspicious and most of all take property out of your vehicles and lock them up."
Anyone with  information on the crimes is encouraged to call the FMPD non-emergency line at 972-539-0525, which is answered 24 hours a day.  Callers can also call the Crime Tip Line at 972-874-3307 to leave an anonymous message.