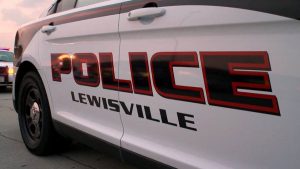 A motorcyclist died Thursday morning in a crash with a car at the intersection of FM 407 and Garden Ridge Boulevard, according to a Lewisville Police Department spokesman.
The motorcycle was headed east through the intersection about 9 a.m. when it collided with a white sedan, which was turning left from another direction, said Captain Christopher Butterworth. It was not immediately known who was at fault for the crash.
The person riding the motorcycle, a male, was pronounced dead on scene.
Investigators do not suspect either driver was intoxicated, Butterworth said, and they are still investigating the crash.
The motorcycle rider will be identified by the Tarrant County Medical Examiner's office after next of kin have been notified.