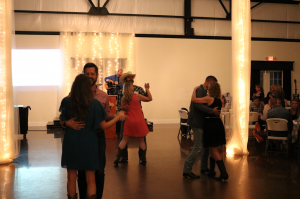 The Grace Like Rain Ministries is preparing for its biggest annual event, inviting residents for an evening of dinner and dancing for a good cause.
Grace Like Rain is a volunteer-based organization that serves Denton County families in need. It got started about a year ago, and it brings families in and assists them with things like affordable housing, childcare, rides to and from work, and more, said Kristen Vest, the director of marketing and communication.
The ministry's biggest event of the year, the Dancing in the Rain Gala, is coming up next week. Guests will receive dinner, hear live music from local singer/songwriter Tanner Fenoglio and they will be able to participate in a silent and a live auction.
Three tables are left, as of Thursday, Vest said. Guests should wear "boots and bling attire," the website says.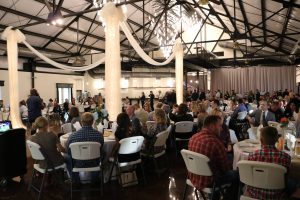 Vest said the the organization has "a bigger vision," and this fundraising gala is an important key to making its vision happen.
Grace Like Rain Ministries wants to have a community of affordable housing in one place, she said. It would have two big community houses and 16 tiny house concept homes in back for families in need.
"The gala is to raise money to purchase the land for that vision," Vest said.
The gala is scheduled for 5:30-11:30 p.m. on Oct. 21 at Robson Ranch, 9428 Ed Robson Circle. Click here for more information, including ticket prices. If you are interested in being a sponsor, give Grace Like Rain a call at 940-294-6411.