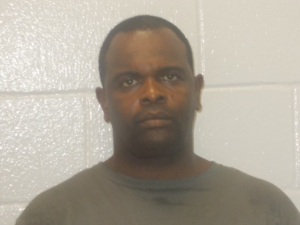 Flower Mound police believe they have arrested a man who kicked in the back doors of several houses and stole cash and jewelry.
A homeowner in the 3900 block of Regency Park Court called police Monday afternoon and said a man kicked in his back door and came face-to-face with him, said Captain Wess Griffin. The suspect ran away and got into a vehicle, but the homeowner pursued him and took down the vehicle's description and license plate number and called police.
An officer soon saw the vehicle and pulled it over. Some stolen property located in the vehicle was recovered. The driver, Warren Thomas Lockett, 40, was arrested on suspicion of burglary of a habitation, and he was booked into jail with a bond of $25,000.
There have been seven burglaries in Flower Mound in the last six days all with the same modus operandi, Griffin said. They all had the back door kicked in during the daytime, with nothing taken except cash and jewelry. In several of these burglaries, the suspect had ignored expensive electronics and, in one house, multiple magazines of ammunition that had been left out.
This specific behavior by home burglars is rare, Griffin said.
"What we usually see with a low level of burglary sophistication — such as just kicking in a door, rather than picking a lock, for example — is they grab everything they see," Griffin said.
Griffin said police believe Lockett committed those seven burglaries, and they are "slowly wading through evidence and returning stolen property, some of which had been sold to pawn shops."
If you have any tips associated with these incidents, police requested you call Det. Chris Womack at 972-874-3391.