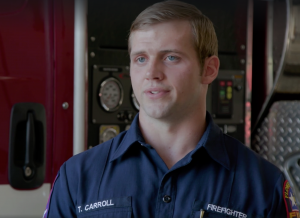 The town of Flower Mound has launched a video series on social media called "Meet the Team" that intends to introduce some of its 600 employees to its residents.
The first video of the series is about Station 2 Firefighter Tyler Carroll, who discussed in the video how his experience in the U.S. military overseas helped him realize his passion for helping others. He said a friend in the military told him all about what it was like to be a firefighter, and "it seemed like everything I loved about the military."
"It just makes you feel like you're part of something larger than yourself," he said in the video.
The town posted the video on its Facebook page Wednesday morning, and by Thursday afternoon it had been shared more than 130 times and viewed more than 7,300 times.
Click here to watch the video.