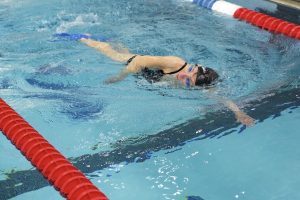 Folks will be swimming laps — and a lot of them — Saturday morning in a "Swimmarathon" to "End Polio Now."
The Flower Mound Rotary Club, the Cross Timbers YMCA and Dr. Jackie Davis-Herr, a local obstetrician-gynecologist, organized the event to benefit the Rotary Club's efforts to end polio.
Relay teams of swimmers will raise donations per lap from 9 a.m. to noon at the YMCA, 2021 Cross Timbers Road.
There may be an appearance by former 1988 U.S. Olympic swimmer Andrea Dickson. The Summit Club is expected to serve hot dogs and Bahama Bucks to serve iced beverages.