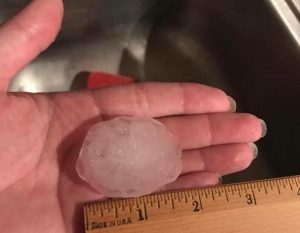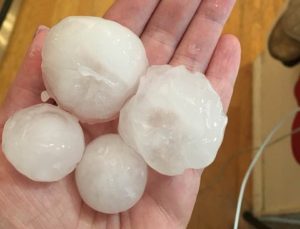 The "H-word" that no one likes to hear was uttered again on Monday night.
Reports of pea-sized up to golf ball-sized hail came in around midnight as a severe storm skirted across the southeastern half of Flower Mound.
Two weeks ago, the northside of town was hit with up to tennis ball-size hail, so you could say all is fair in hail and war.
The rude-awaking is sure to bring non-stop phone calls from eager roofers over the next several weeks.