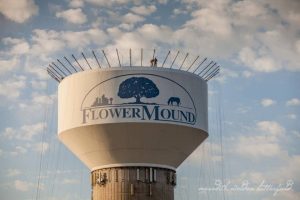 If you've driven by the Flower Mound water tower recently on Bruton Orand, you may have noticed it looks a little different.
The tower will soon be sporting a new look honoring Flower Mound High School.
This is the first time the water tower is being repainted since it came online in 1996, according to town officials.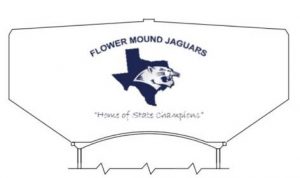 Water towers generally need repainting once every 15-20 years or so.
The process takes about three months to complete – first the old paint is sandblasted off, any necessary repairs are completed, and then the tower is given a fresh coat of paint.
The project is expected to be complete by June.