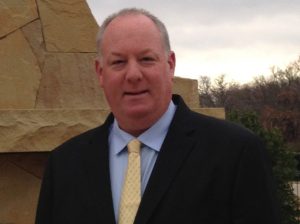 Double Oak Mayor Mike Donnelly has announced he will seek a third consecutive and fourth overall term as mayor this May.
"Today I am honored to announce my candidacy for re-election as Mayor of Double Oak, Texas. Citizens, staff, volunteers and elected officials continuously work together to keep our town friendly, safe and financially sound. Double Oak maintains one of the lowest overall property tax rates in Denton County and North Texas. The town has received recognition as a desirable, safe and scenic community in which to live," said Donnelly.
Donnelly has been employed with American Airlines for 28 years. He and his wife, Treva, have a daughter, Elizabeth, who attends Guyer High School.
"I enjoy representing and working for our residents every day.  Working together, our town will continue to make decisions and plans that serve the best interest of Double Oak – today and in the future.  It would be an honor to continue to serve as Mayor," said Donnelly.