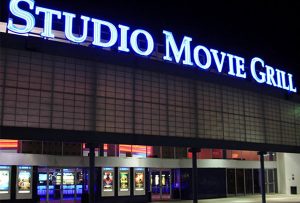 Studio Movie Grill in Lewisville is thanking first responders by offering them a free movie ticket on Thursday, January 12.
The program is tied to the release of the much-anticipated Lionsgate film "Patriots Day" featuring Mark Wahlberg. It details the events leading up to the 2013 Boston Marathon bombing and its aftermath.
All First Responders who present a valid First Responder ID badge at any Studio Movie Grill location on Thursday will be able to see any film of their choice for free in honor of their service and the release of "Patriots Day." Limit 1 ticket per person.
Studio Movie Grill will also be supporting local runners participating in fundraisers. The donations will only apply to eligible tickets purchased online between Jan. 15 to 19. Visit www.studiomoviegrill.com/Locations/Texas/Lewisville and use code: SMGPATRIOTS.
For every ticket purchased, a special $2 donation will be made: $1 toward the group's charity of choice; and, $1 toward the official Patriots Day Charity Campaign (www.crowdrise.com/patriotsday).
The Patriots Day Charity Campaign is a nonprofit initiative that will empower people across the country to honor the City of Boston and the first responders, medical professionals and survivors of the 2013 Boston Marathon bombing.