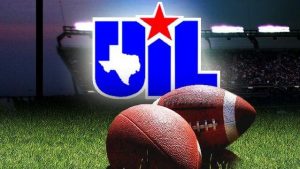 The game between Argyle and Abilene Wylie on Friday will feature the top-ranked 4A team in the state versus the ninth ranked 4A team in the state at the end of the regular season, and both teams are offensive juggernauts.
It will also be a chance for the two teams to finally battle it out, after their first meeting was canceled on Sept. 16 due to lightning.
Argyle steamrolled Lubbock Estacado by a score of 63-7 in the area round, while Wylie cruised against Pampa, winning 48-17 to advance to the regional semifinals.
Wylie running back Brooks Pepper rushed for 90 yards and three touchdowns for the Bulldogs last week against Pampa, and will have to be contained for Argyle to earn the victory.
For the Eagles, Don Williams rushed for two touchdowns last week and has been steady for Argyle throughout the playoffs.
Argyle is a powerhouse, playing for the state championship each of the past three seasons, winning in 2013 and suffering close losses the last two years. The Eagles eliminated Abilene Wylie last year in the state semifinals.
The game will be played at 7:30 p.m. Friday at Ram Stadium in Mineral Wells.