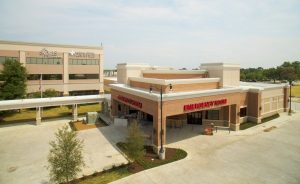 Medical Center of Lewisville has a new name.
MCL's parent company, HCA North Texas, on Friday announced a name change for all of their North Texas hospitals to Medical City Healthcare. MCL will now be known as Medical City Lewisville.
"Medical City is a trusted name with an immediately recognizable reputation for quality healthcare," said Erol Akdamar, FACHE, president of Medical City Healthcare. "We've always been a family, and now the public and our patients will be able to immediately identify our expansive system of care in their own communities."
The new name is effective immediately and affects 13 DFW hospitals and seven off-campus hospital ERs. The Medical City Healthcare system also includes 11 ambulatory surgery locations, six children's urgent care centers and the CareNow urgent care network.
A unifying name change coincides with a major capital investment initiative of more than $1.5 billion spent or committed over three years. Investments include expansion and improvements to existing hospitals, new services such as burn and trauma care, upgraded technology, and purchasing two new facilities.
"We are committed to the care and improvement of human life," says Akdamar. "As demand for healthcare has increased in recent years, these investments reinforce and reflect the strength of our combined resources to offer North Texans a full continuum of high-quality, compassionate care."
Built in 1976, Medical City Lewisville is a full-service medical and surgical facility offering 24-hour emergency services.